The Festive Fervor holiday event, which introduced a large amount of holiday-themed skins, weapons and other cosmetics, is coming to a close in Call of Duty: Vanguard and Warzone Pacific. However, keen-eyed fans of the franchise noticed that a weapon blueprint in the Vanguard store resembles one released in COD WWII with its holiday event in 2017.
The blueprint is a part of the Secret Santa bundle in Vanguard. Its biggest item is the Dasher blueprint for the Combat Shotgun and the Blitzen blueprint for the G-43, both of which are of legendary rarity. The blueprints look almost identical, with the same red paint and woodgrain finish. This design has been used in the past, though, which was immediately apparent to fans in the community.
Sledgehammer reuses old blueprint in Vanguard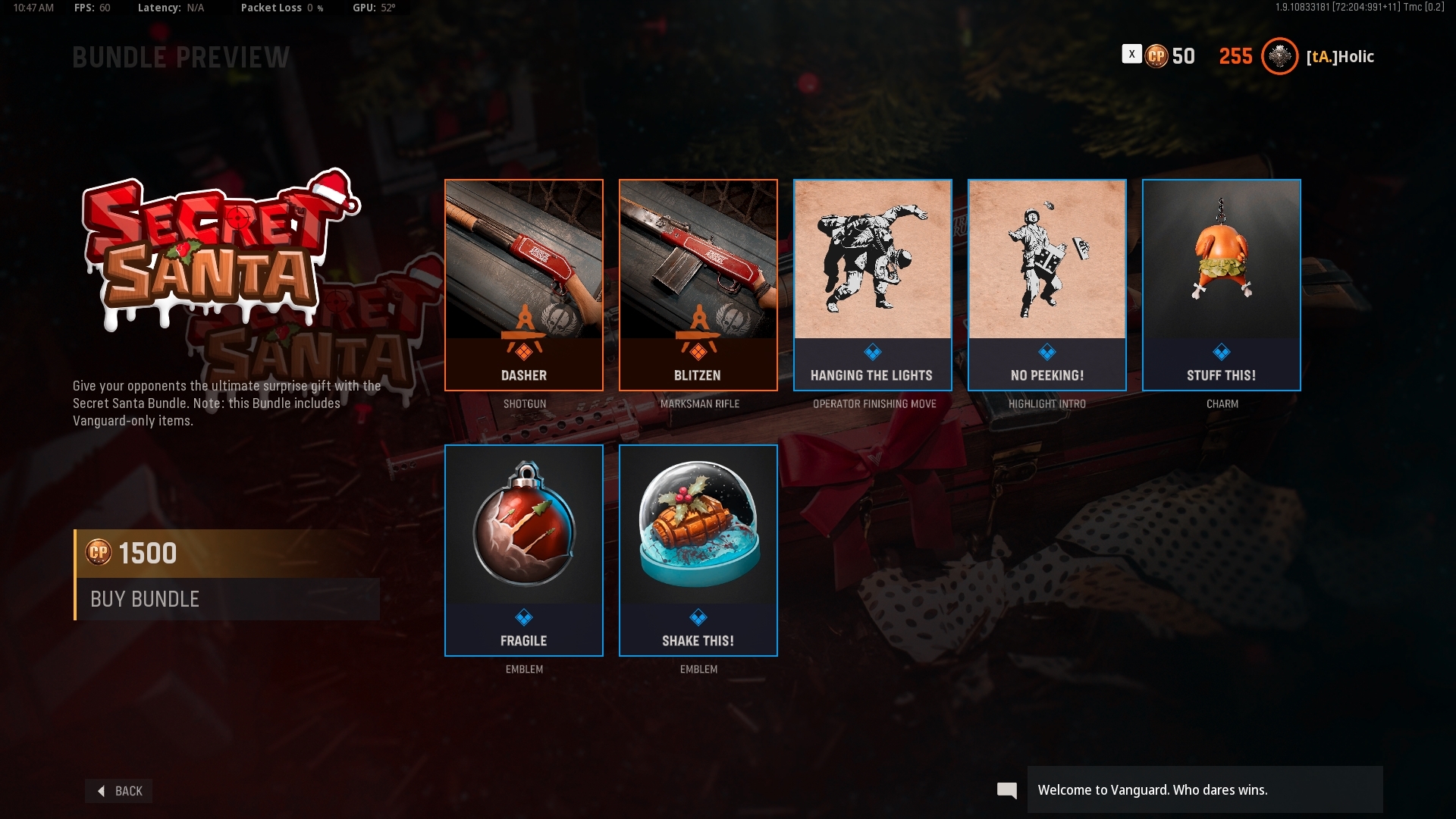 COD WWII released a similar blueprint for the Combat Shotgun. It looks nearly the exact same as the version currently appearing in Vanguard. Usually, this wouldn't be much of an issue, as Sledgehammer developed WWII. However, the problem lies with the fact that the variant from WWII, named "Trench Runner II," was a free blueprint. The version in Vanguard costs $15 along with the rest of its Secret Santa bundle. A fan on Reddit put two and two together, even showing off the Trench Runner II variant.
"Secret Santa" bundle is a straight up copy paste of a free ww2 variant now being resold for 15$… Could not believe my eyes when I saw this & realized what it was. from CODVanguard
Some fans have taken issue with the fact that Sledgehammer essentially took a free variant from their previous game and threw it into a new bundle that costs $15. This means that players have to pay for a variant they could have already earned for free in WWII.
Of course, there are more items in the Secret Santa bundle than the two blueprints. As of right now, the Secret Santa bundle is still available to purchase for 1500 COD Points in the Vanguard store. It will likely disappear when the Festive Fervor event ends after the new year.