One of the oldest games in existence, chess, is seeing a huge resurgence on Twitch and other platforms. The year 2020 wasn't great for a slew of reasons but one of the few positives to come out of the 12-month slog was the popularity increase in chess. Dating back 1,500 years, the strategy game is picking up serious steam on Twitch, YouTube and other sites. Thanks to the hard work of chess streamers, content creators and some outside sources, the game is growing in popularity by the day.
Chess sees a huge resurgence on Twitch in 2020
While the chess category on Twitch doesn't see the numbers that Call of Duty: Warzone or Fortnite earn, it still holds a respectable number throughout the day. Usually hovering around 15 to 30k viewers at any given time, the category is almost always in the top 20 on Twitch.
Prior to the end of 2020, the category was mostly filled with renowned chess streamers. Channels like Hikaru Nakamura, GothamChess, BotezLive and Chess.com were responsible for a large amount of the viewership day in and day out.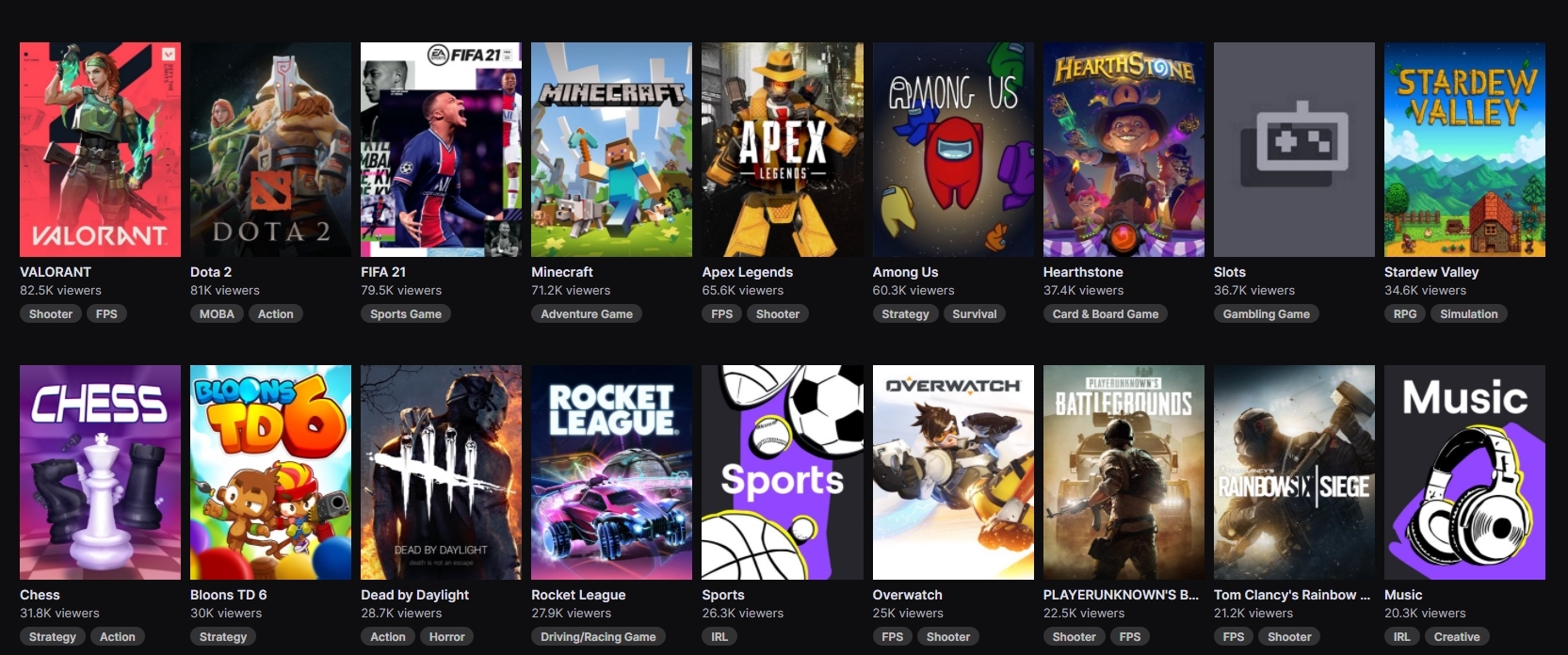 However, when Netflix released its hit limited series "The Queen's Gambit" in October, people around the world began to become enamored with chess. More and more broadcasters started to learn how to play live on stream. Huge names like Imane "Pokimane" Anys, Jimmy "MrBeast" Donaldson and Jimmy "HighDistortion" Moreno all started to play chess.
Pokimane even took a live lesson from Grandmaster and TSM member Hikaru Nakamura. The Grandmaster also played MrBeast in several games live on Twitch. Thousands and thousands of viewers are showing up to these streams and only increasing the game's overall popularity.
To coincide with this spike, esports organizations are taking notice and signing chess streamers. TSM signed Hikaru earlier in 2020 and Envy Gaming signed the Botez sisters to round out the year. It's clear that organizations see the massive potential that chess has on content creation platforms.
As of right now, the thousand-year-old game is still gaining more and more viewers every day. However, it remains unclear what the true ceiling for chess is in terms of content creation.