Cyberpunk 2077 is chock-full of side quests that take players on journeys all across the regions of Night City. Some are short and sweet with simple rewards, while others are long-winded with developed stories and characters. The side quest "Human Nature" doesn't really fall into either of those categories, though. The mission itself is one of the easier ones in the game, but players are often confused as to how to reach its outcome. Luckily, there's a solution that doesn't involve any extra effort on the part of the player.
How to complete Human Nature in Cyberpunk 2077
As a warning, this post contains spoilers about the second act of Cyberpunk 2077. If you haven't started or finished this section of the game and want to avoid spoilers, we don't recommend reading any further.
At the start of Act 2 in Cyberpunk 2077, you find yourself in your apartment talking to Johnny Silverhand for the first time. After a brief encounter with the rockstar, you're free to venture outside of your apartment. If you check your journal once outside, you'll notice that the side quest Human Nature is now available.
All that's required initially is to locate your car in your apartment's garage. Simply head there, get in the car, and then wait to be bulldozed by a rogue Delamain cab. The luxury car service then calls you to apologize and offers damage compensation if you come to Delamain Headquarters.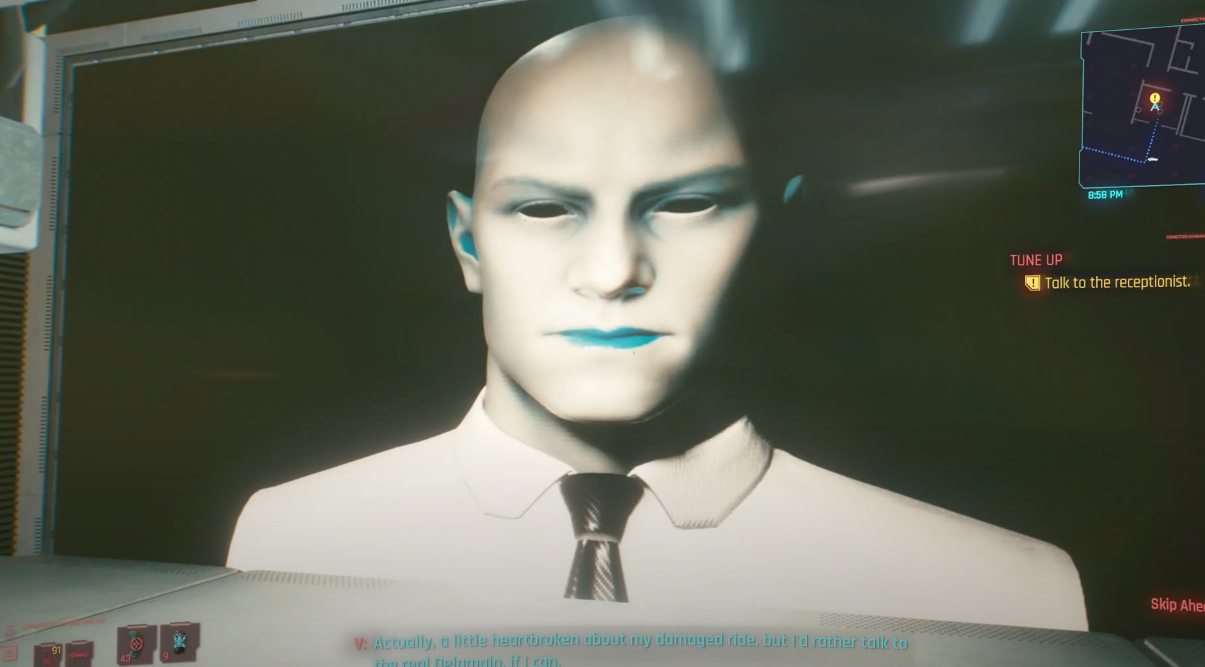 Once there, you'll speak with your friend Delamain from Act 1. The robot will give you eddies to repair your car and start you on a new section of side quests called "Epistrophy." However, for Human Nature, all that's left to do is wait for your vehicle to be repaired.
There's currently not a set time limit as to when this will happen. However, if you play enough, your vehicle will eventually be repaired and available to drive again. If you need a set of spare wheels in the meantime, you can buy one off the street through your quest journal or take ownership of Jackie Welles' motorcycle.
That's how to complete Human Nature. Make sure to stay tuned to Daily Esports for more Cyberpunk 2077 guides and news.