The Call of Duty League is set to begin its fourth event in Los Angeles this weekend, starting on March 7. The tournament will still take place even amid the international coronavirus crisis. Although, it seems that the coronavirus may be having more of an impact on one key player in the CDL. The Florida Mutineers' Preston "Prestinni" Sanderson is rumored to be sitting out of the event due to mental health concerns, some of it relating to coronavirus, but not all.
I'm not scared of the virus myself. If i get it I'm fine but spreading it to friends and family, I'm not down for.

— Jade (@Prestinni) March 5, 2020
Been going through it lately. Trynna be myself again.

— Jade (@Prestinni) March 5, 2020
Prestinni reportedly sitting out of CDL Los Angeles
This is pretty significant, as the Florida Mutineers are surging in the CDL. Hot off a second-place finish at CDL Atlanta, where they upset the Chicago Huntsmen, Florida looked primed to make another run in L.A.
However, those plans may be on hold until further notice. While it hasn't been confirmed by the Mutineers, all signs are pointing to Prestinni not making the trip to Los Angeles. As previously stated, the world champion cites mental health issues as his reasoning.
Of course, we don't know exactly what's going on, so it'd be wrong to speculate further. Although, there's still a tournament to be played, which is why Florida is bringing in a temporary substitute.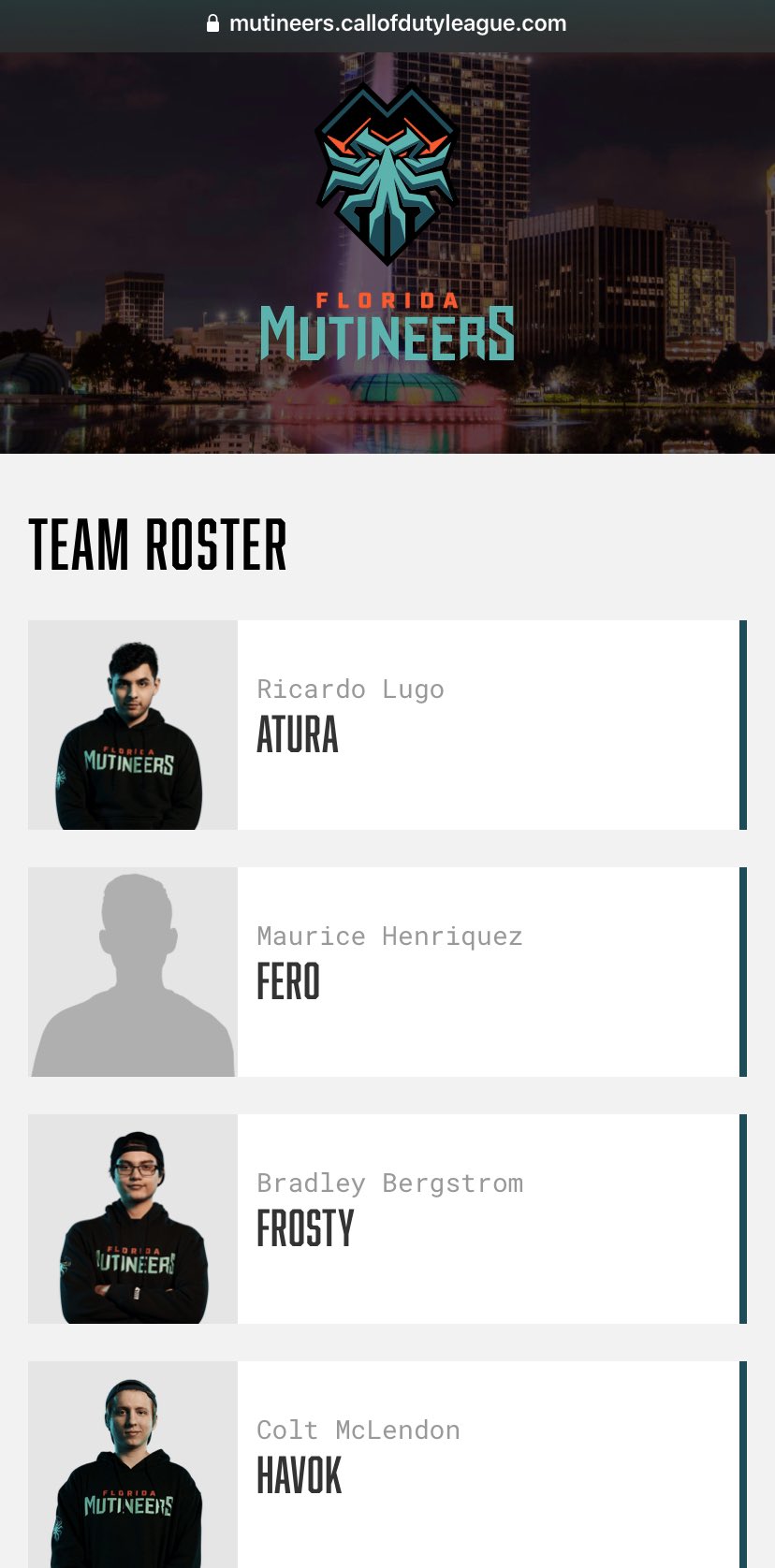 Maurice "Ferocitys" Henriquez is a current amateur player, but it seems Florida has called his number for this weekend's event. Before this season, "Fero" was a high-profile name in the scene, competing on 100 Thieves' roster during Black Ops 4.
However, a series of setbacks has left Fero without a professional CDL team up until now. It's not confirmed that Florida has signed him, but as we see above, the CDL may have already made the move official by accident.
It will be interesting to see how the Mutineers compete with Fero in the lineup instead of Prestinni, if this rumor holds true. Though, hopefully, Prestinni can receive the help he needs so he can keep competing in the CDL and get his mind right.
Make sure to keep up with Daily Esports for all CDL coverage.