The HG40 was one of the original weapons in COD Mobile and was once considered the best submachine gun. While its time at the top has come to an end, thanks to the arrival of other SMGs like the MX9, it's still relevant in Season 6. Perhaps it's because of its new weapon blueprint on the Season 6 Battle Pass or its passable stats. Either way, the HG40 still possesses a solid loadout in COD Mobile.
The recommended loadout for the HG40 doesn't push it over the edge to become a top SMG again. Though, it gives players a reliable option if they want to utilize a veteran of the COD Mobile weapon pool. Or, if players want to use the HG40's "All Angles" blueprint in Season 6.
The best HG40 loadout in COD Mobile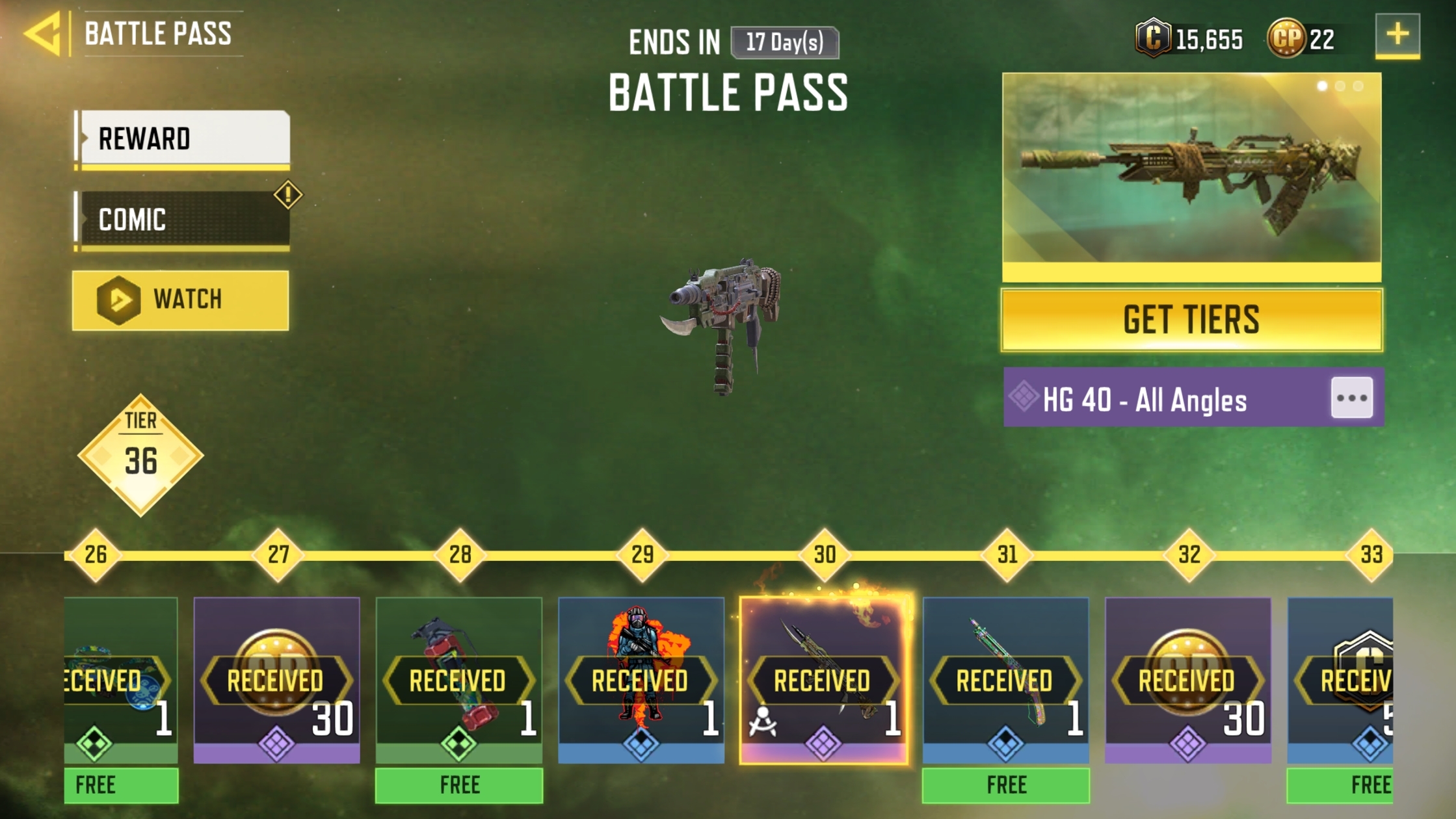 For veterans of the Call of Duty series, the HG40, or MP40, is the definition of a balanced weapon. It doesn't feature any dominant stat but it also doesn't own any shockingly low stats. It's an all-around solid weapon that doesn't get a ton of use anymore due to the number of SMGs the developers have added in previous seasons. That could change, though, if players get a look at its top loadout in Season 6.
Barrel: OWC Marksman
Stock: OWC Skeleton Stock
Laser: OWC Laser – Tactical
Ammunition: 40 Round Fast Reload
Rear Grip: Stippled Grip Tape
Like the HG40 itself, this loadout is balanced through and through. The attachments in use don't carry too many negatives and this starts with the OWC Marksman barrel. It lowers ADS and movement speed but increases damage range, bullet spread and stability. Luckily, the OWC Skeleton, Stippled Grip Tape and OWC Laser – Tactical resolve the barrel's shortcomings. All three attachments increase mobility and ADS/sprint-to-fire time.
Rounding out the loadout is the 40 Round Fast Reload magazine. This gives players some extra bullets, as well as a faster reload for those close-range gunfights with multiple enemies. This HG40 loadout won't shock any opponents in COD Mobile but it will give players a reliable weapon option.