The official groups for Stage 2 of the Call of Duty League were picked earlier today in a league-wide selection draft. Similar to Stage 1, the groups are selected through teams sending a squad to the opposite group until there are no teams left.
Stage 1 of the CDL had some intriguing moments but the groups were relatively well-balanced overall. There was a solid mix of top teams and underdogs in each of the groups, providing for upsets and great matches.
However, the stage 2 groups are a different story. While the sides aren't as lopsided as they could be, one group is already being named the "group of death."
CDL Stage 2 Groups
While group A is firmly Atlanta FaZe's to lose, group B isn't as clear-cut. There are multiple teams that could come out on top. Group B is stacked to the brim with talented squads that could make for tons of enticing matches and possible upsets. Each roster, with the exception of perhaps the Seattle Surge, has a chance to make some noise in Stage 2.
Of course, the headliner for the group is Dallas Empire vs. OpTic Chicago, a rivalry that's existed since the early 2010s. Both teams are considered to be in the top four of the CDL. Seeing them face off throughout Stage 2 should be an enjoyable experience for viewers.
On the other side, the major storyline to watch for is Atlanta FaZe vs. L.A. Thieves; now considered a rivalry due to events that occurred last week. Thieves players called out FaZe star McArthur "Cellium" Jovel for "snaking" in CDL matches and this began a back-and-forth on Twitter. Right now, there's not much talk around the matter but when the two teams match up, some fires could be rekindled.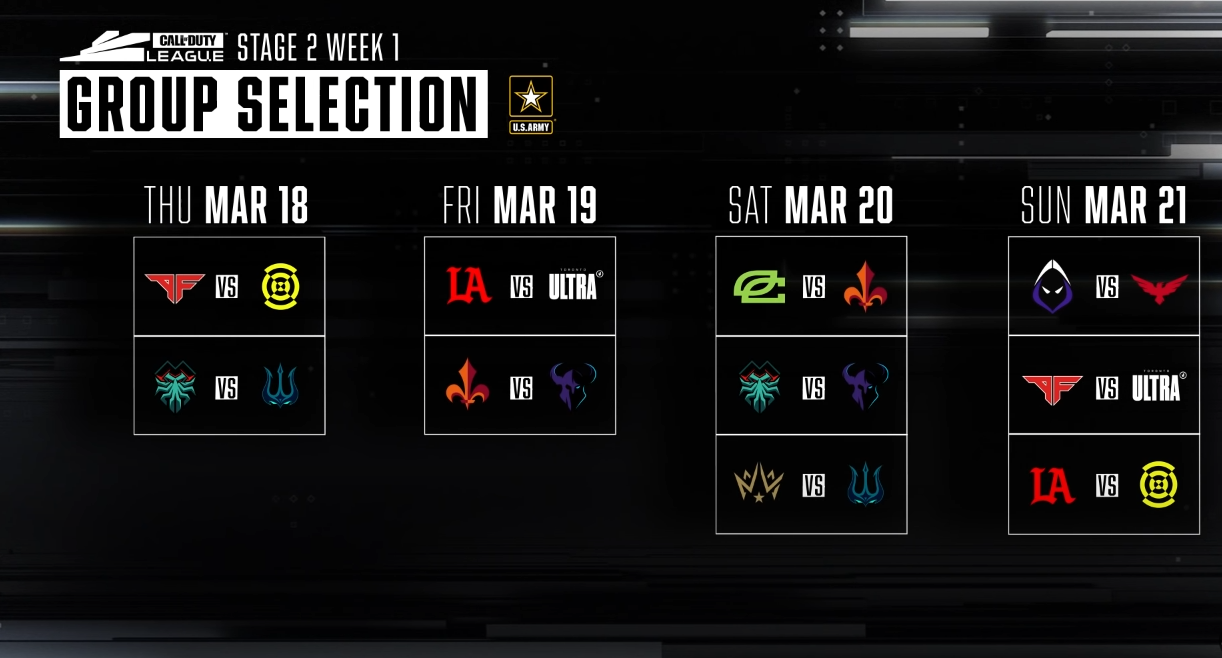 This intriguing set of matches begins with the Toronto Ultra Home Series on Thursday, March 18. If Stage 1 proved anything, it's that no match is safe from an upset or exciting moment. Hopefully the same reigns true for Stage 2.