Epic Games published its 2020 Year in Review for the Epic Games Store yesterday and surprised the community with the numbers it produced. The company's marketplace is still behind the likes of Steam in terms of recognition and overall sales but seems to be catching up quickly.
The Epic Games Store is up in sales, user count and engagement, making 2020 its best year to date. Part of this is due to the exclusivity that some game companies have with Epic but the biggest component seems to be the "free game" aspect of the store.
Over the course of the year, Epic made new games free to purchase and this has seemingly driven the store to new heights.
Epic Games Store sees record-breaking numbers in 2020
In 2019, Epic Games saw its Store component really take off. More and more games were added to the marketplace and this led to an overall increase in interaction and purchases. Some fans are still picky about only using Steam for their PC gaming but those who are open to other platforms experienced the best of both worlds.
However, 2019 was a far cry from what occurred in 2020. The Epic Games Store saw a nearly 200% increase in daily interaction and a 70% increase in total playtime. This, in large part, is due to the company's expansion of its game library, which went from 190 games in 2019 to 471 in 2020.
To reflect this huge bump in user count, the store now features over 160 million customers. These users also spent $700 million on the Store.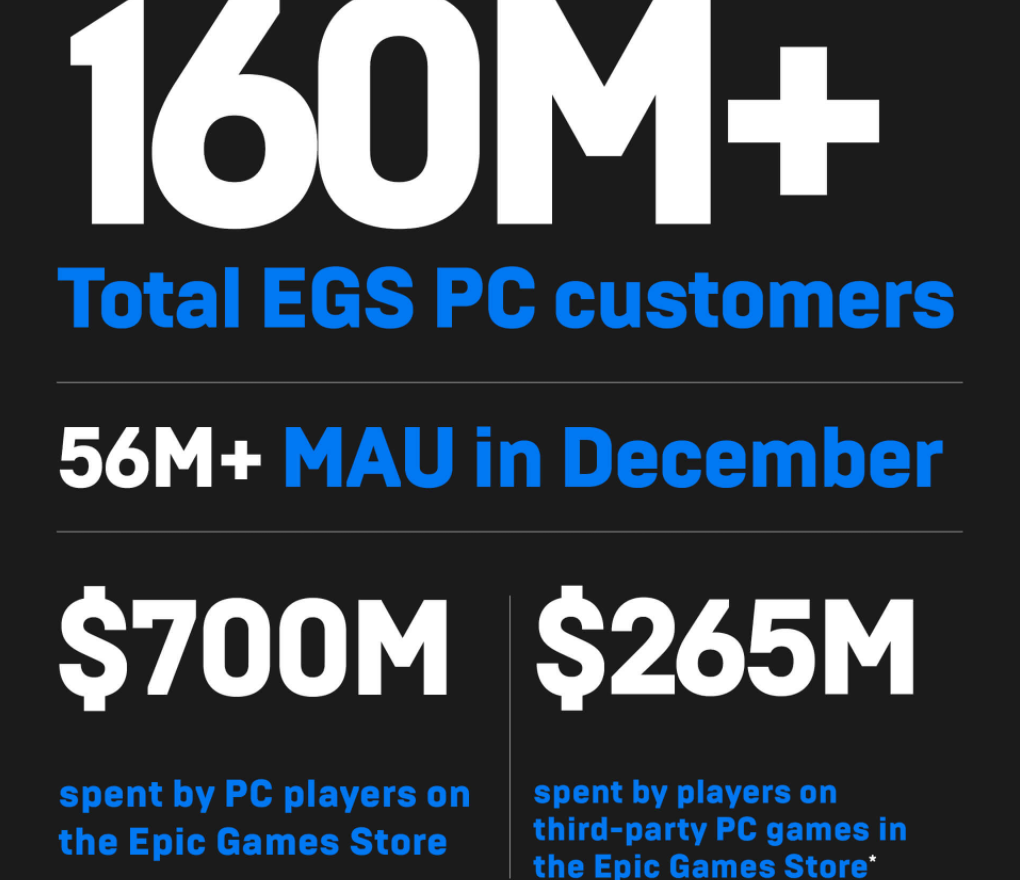 While those numbers are hugely impressive, it doesn't compare to how many free games the company gave away in 2020. According to Epic, nearly 750 million free games were claimed by users. It's no secret that gamers love free things and the multitude of games that were free on the store obviously had a big impact in 2020.
Huge titles such as Grand Theft Auto 5, Civilization 6 and Borderlands: The Handsome Collection were all free at some point. Luckily for gamers, that list will only grow in 2021, as Epic intends to continue offering free titles.
The top-selling games for Epic Games in 2020
In the final portion of the Year in Review, the company revealed the top games from 2o20. As expected, Fortnite, GTA 5 and other free titles made the top 10. However, it appears Assassin's Creed Valhalla beat out Fortnite, thanks to it being an exclusive for Epic Games.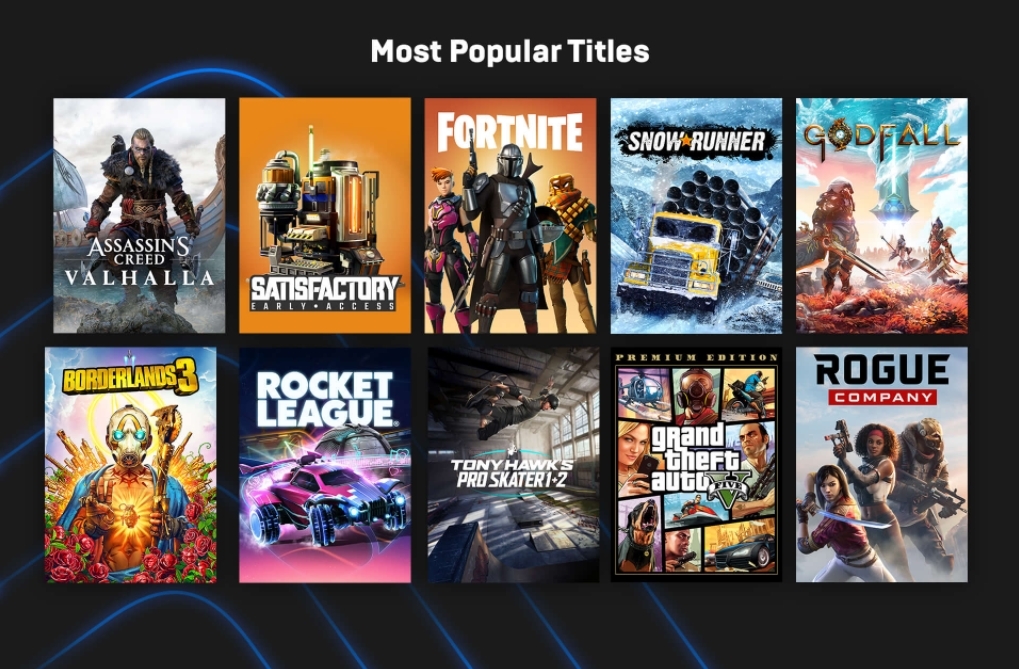 There's no telling if the Epic Games Store will ever catch up to Steam, but giving away free games is certainly a step in the right direction.
Make sure to stay tuned to Daily Esports for all gaming news.