Currently in Call of Duty: Black Ops Cold War, there are 29 total weapons, including the combat knife. All in all, the balance among the current field of guns is fairly strong, with not too many standing out in one direction. While the launchers aren't too strong and the snipers are powerful as a whole, Treyarch has a solid balance right now. However, if you ask most Black Ops Cold War players what's the most overpowered weapon, most will have the same answer.
The most overpowered weapon in Black Ops Cold War
Though some players might say the MP5 or the LW3 – Tundra are the standouts, both just received a hefty nerf from Treyarch. Before that update, a case could be made for either being the most lopsided weapon in Cold War.
Although, neither can really stand up to the AUG in the current build of the game. The tactical rifle was immediately discovered to be extremely lethal when Black Ops Cold War released a week and a half ago. Able to one-burst enemies at close and medium range, no weapon can match the AUG's overall time-to-kill (TTK). In fact, it's not even close.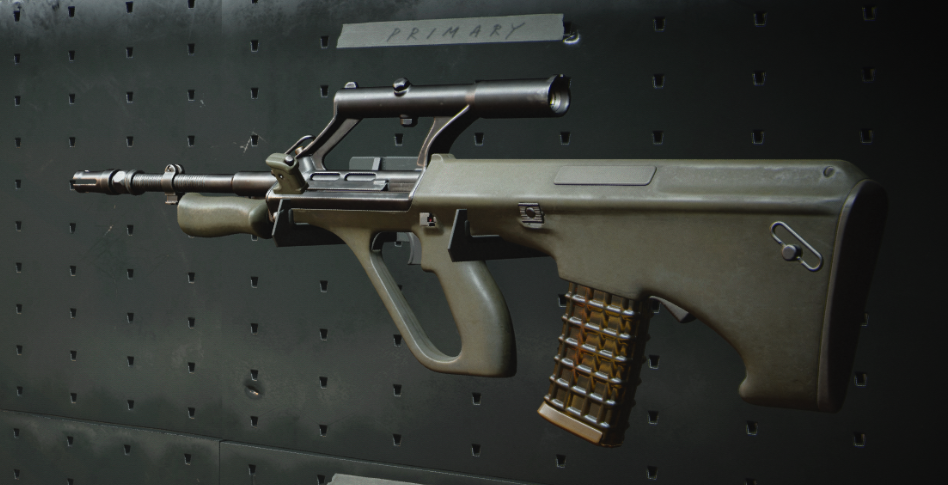 According to in-game data, the AUG has a TTK of 150 milliseconds. The next highest TTK currently in multiplayer is 300 milliseconds. As long as you hit your bursts consistently, nothing can truly match the AUG at this point. Unfortunately for those on the other side of the weapon, there is a slew of attachments that turn the AUG into even more a wrecking machine.
Many in the community have called for an additional nerf to the tactical rifle. It was slightly brought down a peg with the last update but its overall damage range wasn't touched. With that statistic still intact, there's no debate as to which weapon is the most overpowered in Black Ops Cold War.
If you want to dominate with the weapon, simply throw on the Rapid Fire barrel and some accuracy-boosting attachments. That, paired with its already impressive stat sheet, will make you a nearly unstoppable force in any game mode.
Do you agree with our opinion? Let us know, and stay tuned to Daily Esports for all Call of Duty news.